FreeFlyer Certification Program
Validate Your FreeFlyer Proficiency
FreeFlyer Level 1 Certification covers the fundamental skills necessary to productively use the FreeFlyer astrodynamics software. The level 1 certification exam is composed of both multiple-choice questions and practical examples which test your knowledge of the core capabilities of FreeFlyer including Spacecraft Propagation, Generating Output, and FreeFlyer Scripting. In a growing market for Aerospace Engineers, becoming certified in FreeFlyer demonstrates valuable transferable skills, sets individuals apart in the job market, and can help accelerate professional growth.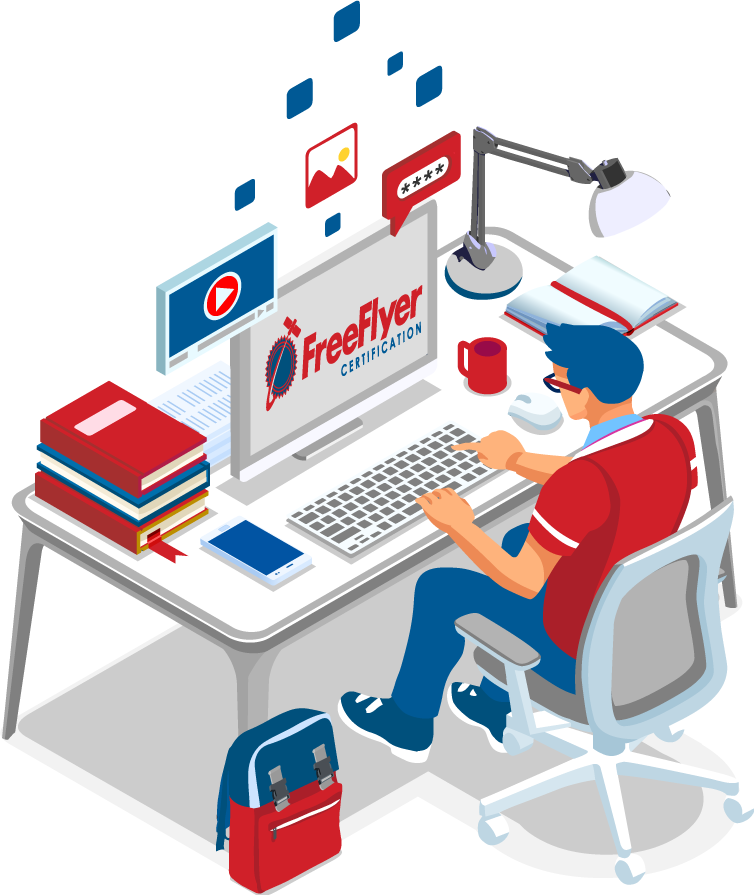 Explore FreeFlyer Level 1 Certification
Earning this credential validates your proficiency with FreeFlyer; mastery at this level prepares you for upcoming, more advanced levels of certification.