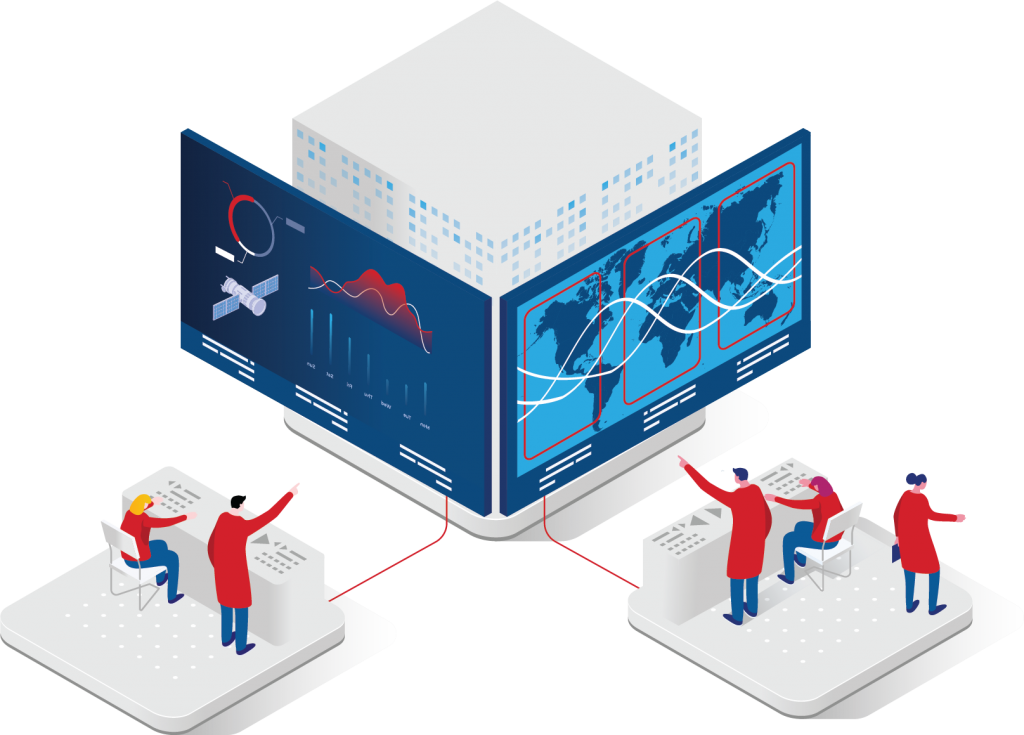 Atlas Mission Displays
a.i. solutions is pleased to offer a unique new capability with Atlas Mission Displays — real-time situational awareness spacecraft displays powered by FreeFlyer. Atlas Mission Displays are customized FreeFlyer simulations that run live 24/7 in Mission Operations Centers of any size and complexity. Atlas is ready to deploy, offering out-of-the-box, interactive, high-fidelity real-time visualizations.
Atlas Mission Displays provide operators with high-level situational awareness at a glance. Atlas can present alert conditions, countdown to maneuvers, and depict sensor coverage and contacts — it has the flexibility to meet any space mission visualization need. Real-time tracking of telemetry data, plots, and 2D / 3D visualizations can be presented across any number of screens in any layout, running continuously for months on end and editable on the fly. Atlas can also be run offline to play back live or simulated data for training, analysis, or promotional purposes.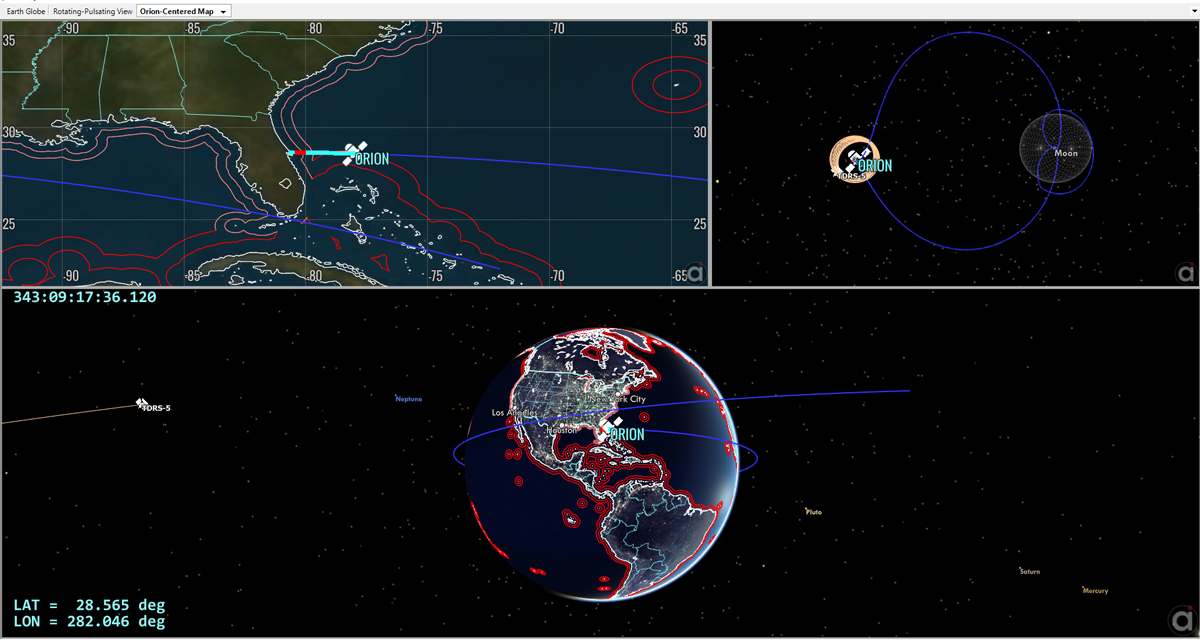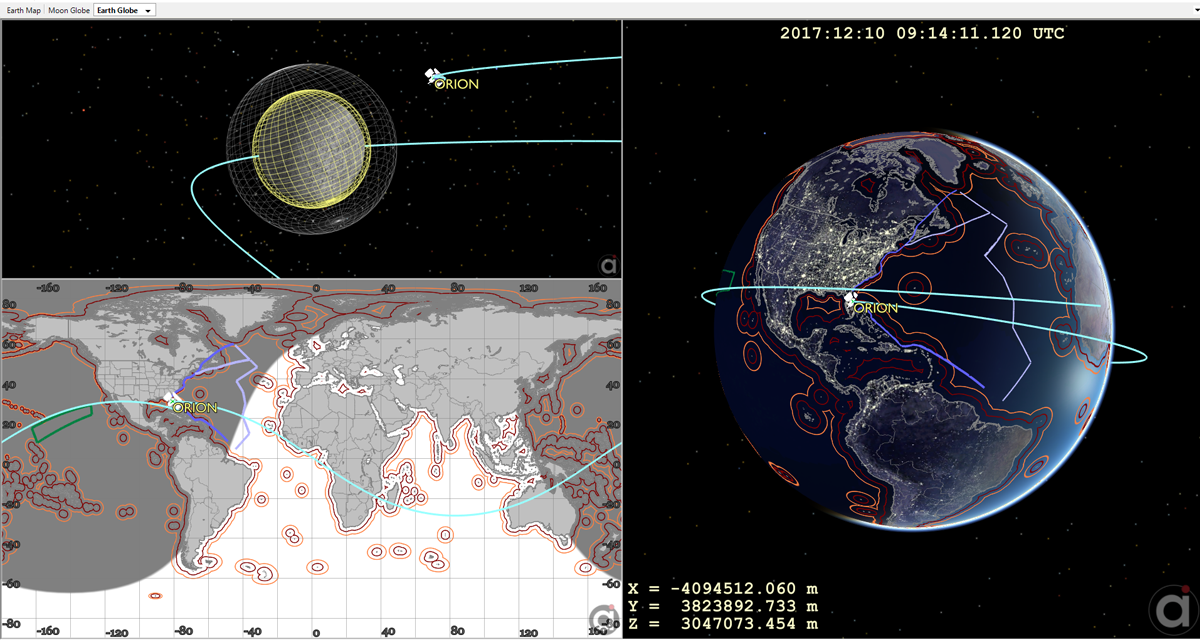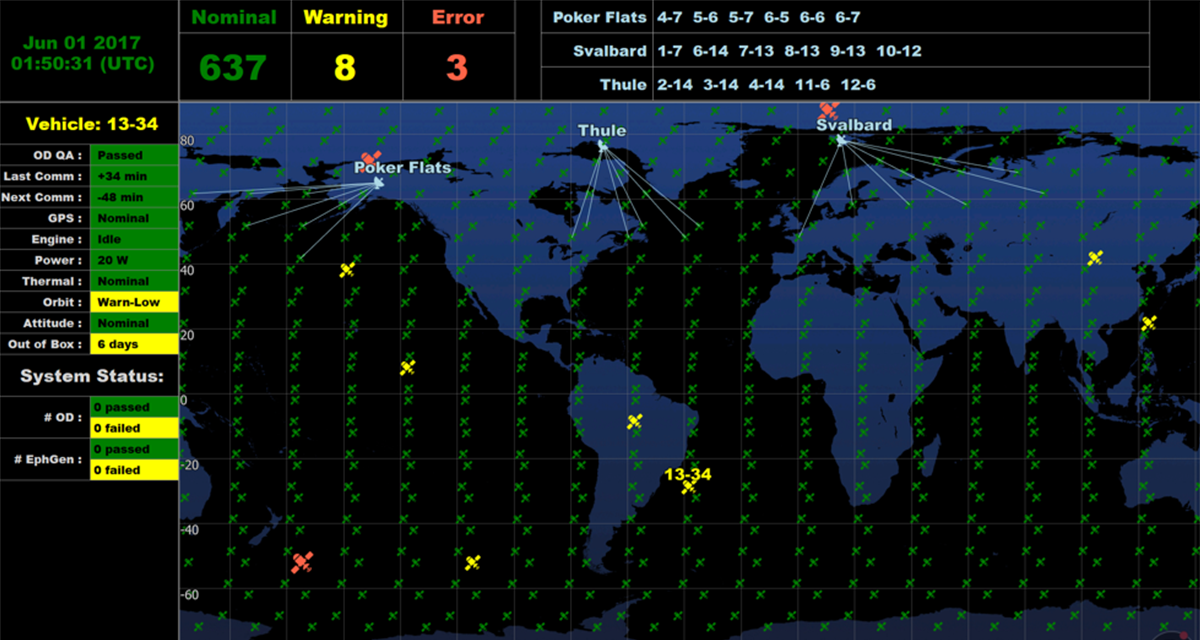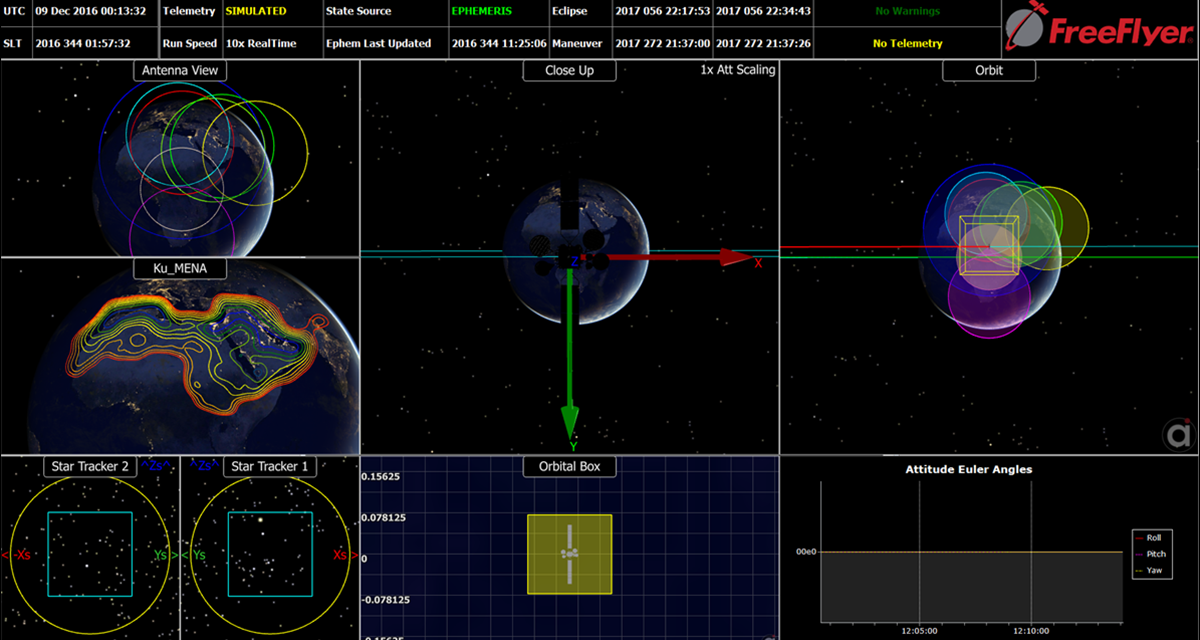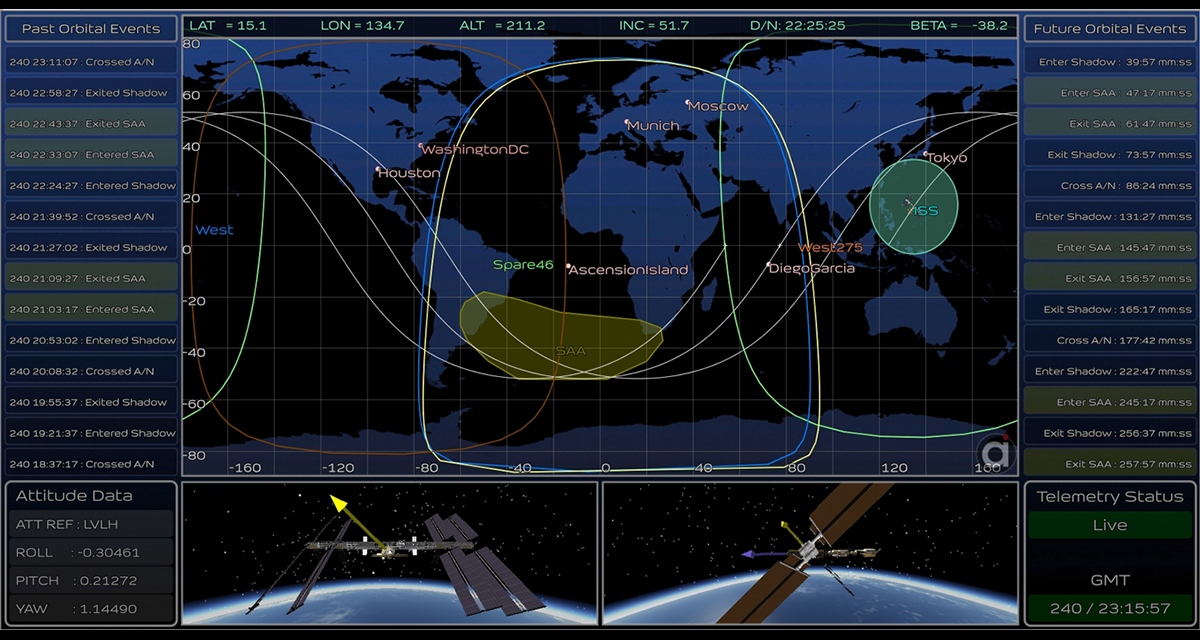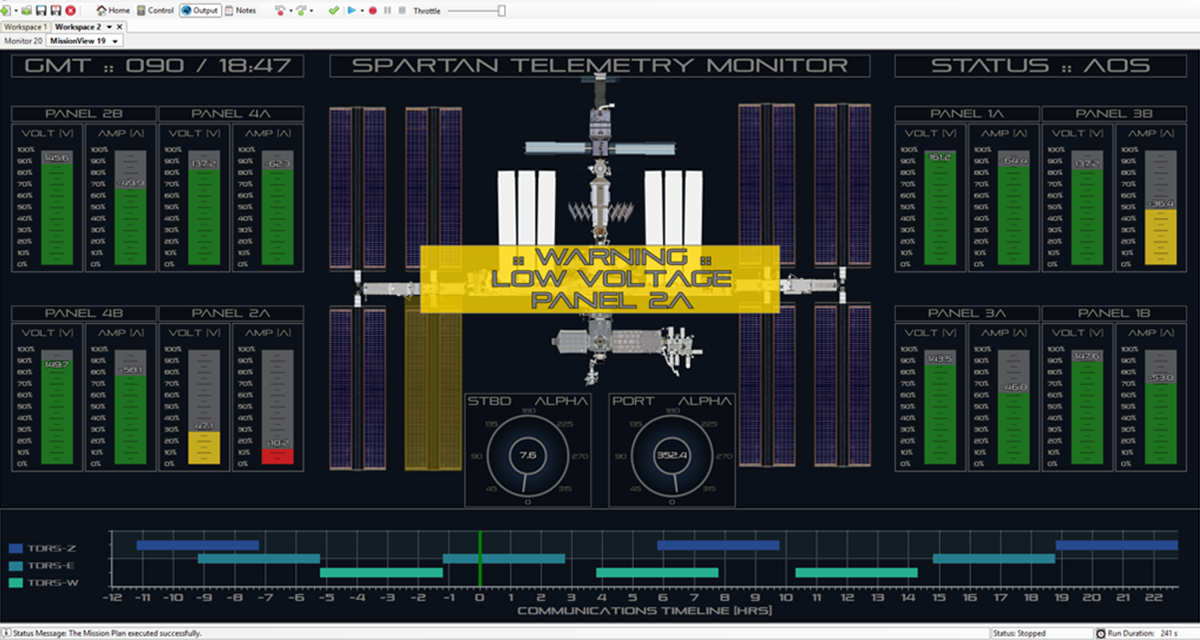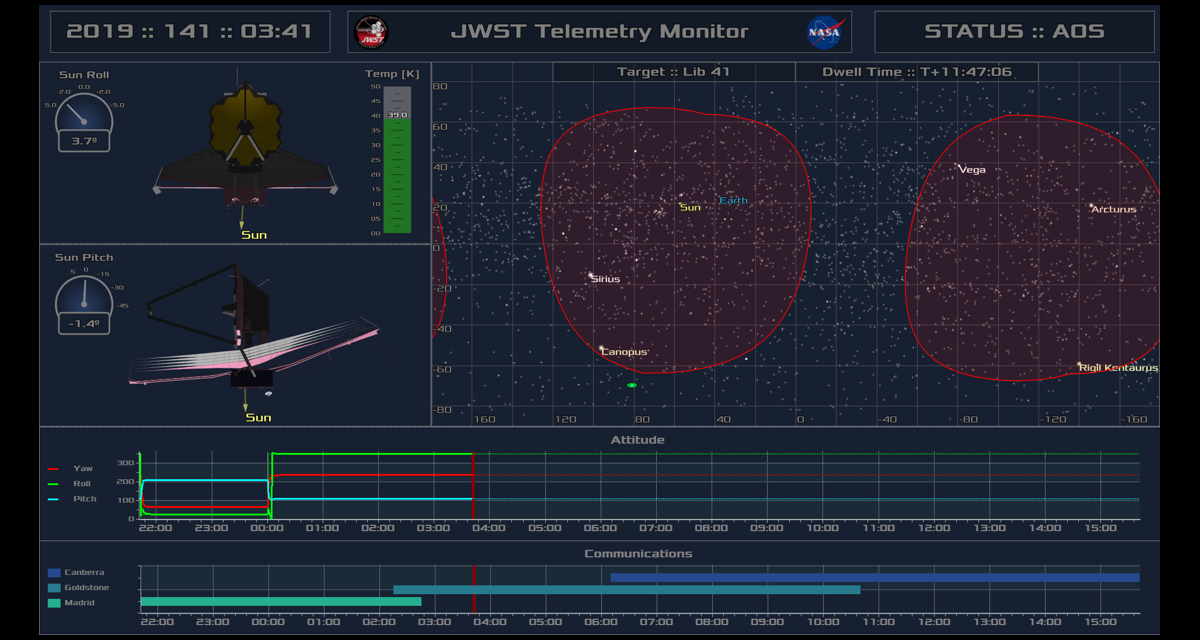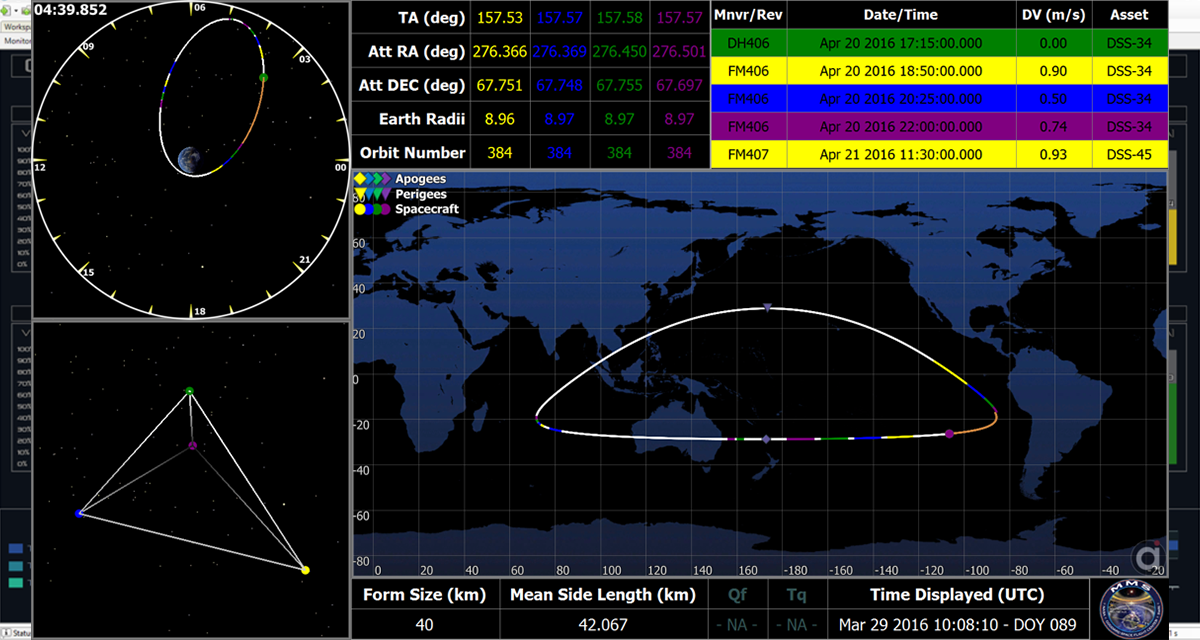 Atlas Mission Displays Key Features
From future mission design and analysis to automated operations for tomorrow's mega-constellations, FreeFlyer can be utilized in multiple ways to bring value to any space company or organization.
Supports any size mission — single LEO/GEO spacecraft to commercial mega-constellations
Unlimited customization — We work with you to provide a display capability to meet your exact specifications
Suitable for current and future missions. Connects to any ground segment via a number of interface methods
Display flight dynamics information in addition to other situational awareness data piped in from external sources
Not required that you use FreeFlyer for your operational flight dynamics system (Atlas Mission Displays have integrated with ground systems using other COTS or in-house)