Great Careers for College Grads
We are committed to supporting academic excellence by providing you with hands-on experience in both technical and professional development skills needed to enter the workforce after college. We offer college students, in select programs of study, paid internships where you will contribute to real space mission-related projects within the organization. Many of our internships will lead to full-time positions at one of our locations in the United States.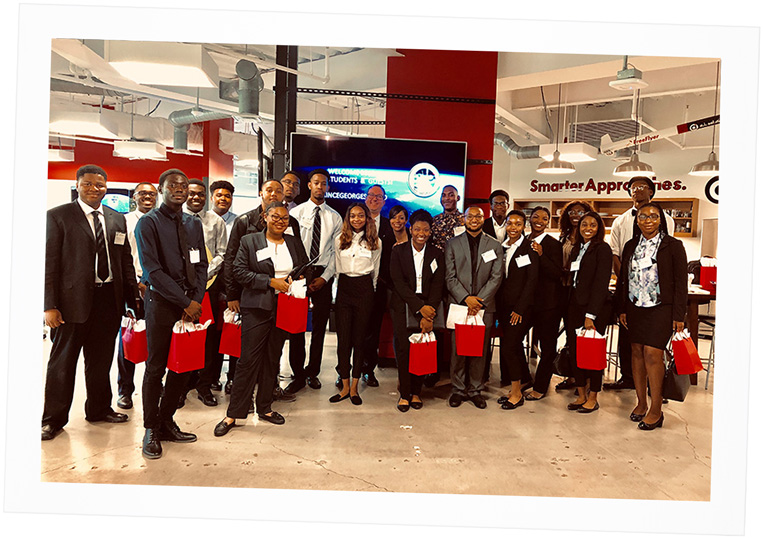 FreeFlyer® Software — Free for Students
That's right! The most powerful astrodynamics software tool in the industry is completely FREE for students. FreeFlyer is a space simulation program designed to simulate and model various scenarios including, but not limited to: spacecraft propagation, spacecraft maneuvering, coverage and contact analysis, interplanetary analysis, and generating plots, charts, and videos. Also, FreeFlyer has a scripting capability which allows the user to use the tool in what ever way they desire.

What's an Internship at
a.i. solutions

Like?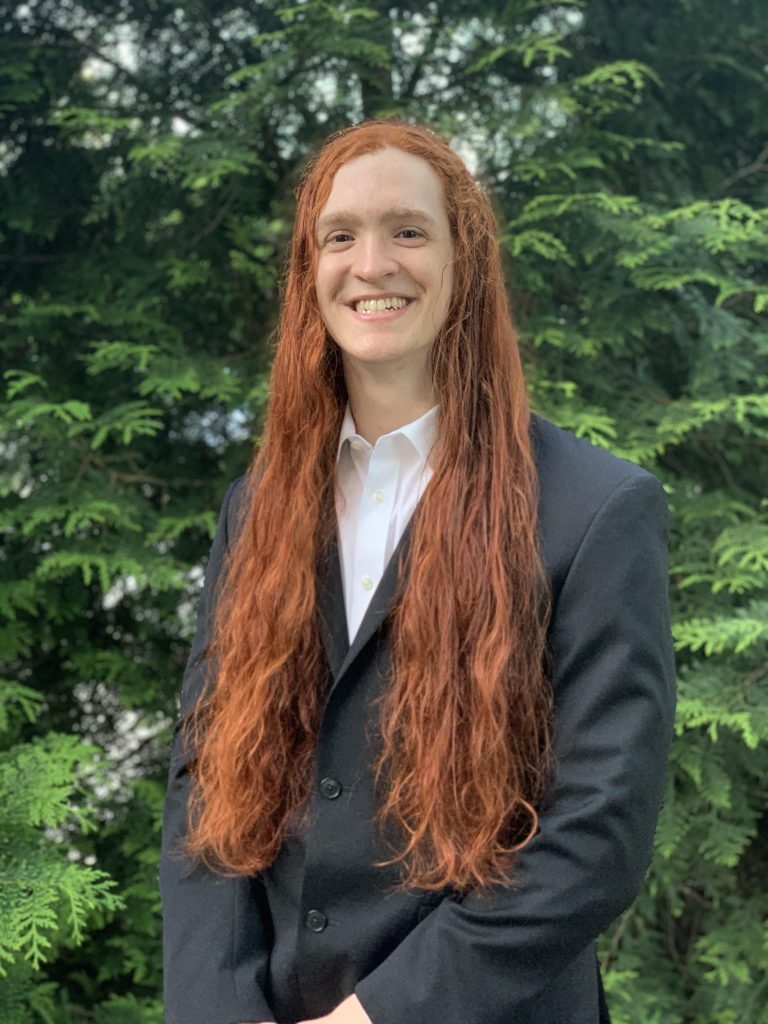 I am Fabio Chiappina, and I attend the Georgia Institute of Technology, where I study aerospace engineering and computer science. This is my second year working as an intern with the a.i. solutions flight dynamics software team. I work in an entirely virtual capacity, but I still communicate often with my teammates. Our team has daily tag-up meetings where I can ask questions about my project and an active Teams channel where I regularly communicate with my coworkers.
It has been easy to re-integrate as I am already familiar with many of the team's data review tools. This year, I continued developing my programming skills by working on more advanced scripts thoroughly integrated into the team's workflow. I updated some older preflight data analysis automation scripts and integrated them into the existing data review workflow. I also improved the flight software team's plotting and data analysis tools. The old version of these tools included separate scripts for preflight and postflight data analysis, with the preflight scripts further broken up into plotting and analysis. I combined all these scripts into one that handles plotting and analysis for preflight and postflight data. The new script is also robust to potential future changes in the list of parameters that the flight software team analyzes; now, it is much easier to add new parameters, and the script can skip over any missing parameters instead of erroring.
---
Watch the video below to meet Fabio Chiappina who supported the Launch Services Program at Kennedy Space Center (KSC) on ELVIS 3. See what he has to say about his experience this summer. Thank you, Fabio, for interning with a.i. solutions!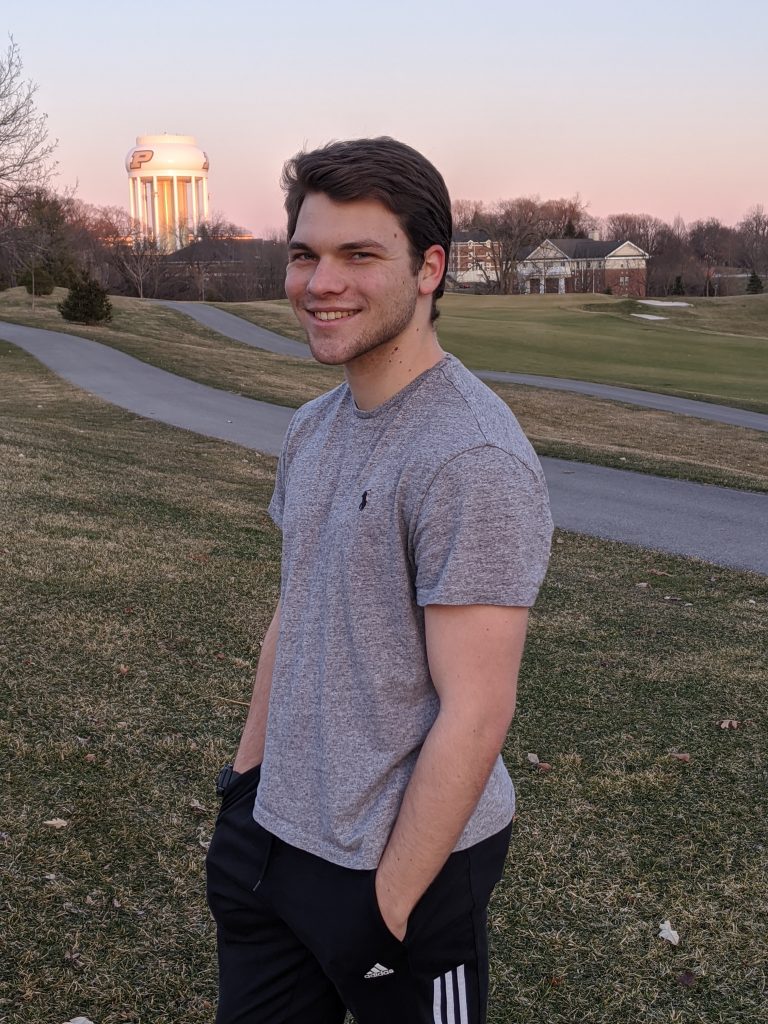 I am Sam Dumoulin, and I attend Purdue University, studying mechanical engineering. I have been a summer intern with a.i. solutions for the past two years and have experienced a great work environment in this field. My goal was to learn more about the space industry and its operations. I want to apply the knowledge I am learning in school to real applications and discover subject areas to focus on during my studies that relate to this work environment. The tasks can feel overwhelming at times, but that is part of the fun of working here.
During my internship, I supported the fluid dynamics team on the Expendable Launch Integrated Support (ELVIS) 3 contract for NASA's Launch Services Program (LSP).
My internship consisted of writing code, running a simulation, looking at the output, and fixing the code as needed. I wrote a program to read in a data file describing the flow field of the plume leaving a Reaction Control System (RCS) thruster; modify the field to different locations, sizes, and shapes; and then output in a format that another program can read. That other program was a Monty Carlo-based flow field solver that takes the input file and runs a simulation of the particles in the flow field, showing how the field develops and interacts with nearby bodies. In this case, I used the program to simulate the RCS thrusters on a Centaur Upper Stage Booster as it undergoes its Contamination and Collision Avoidance Maneuver (CCAM), a maneuver to orient the booster for reentry. The goal was to determine if the thrusters substantially impacted the space vehicle during its maneuver.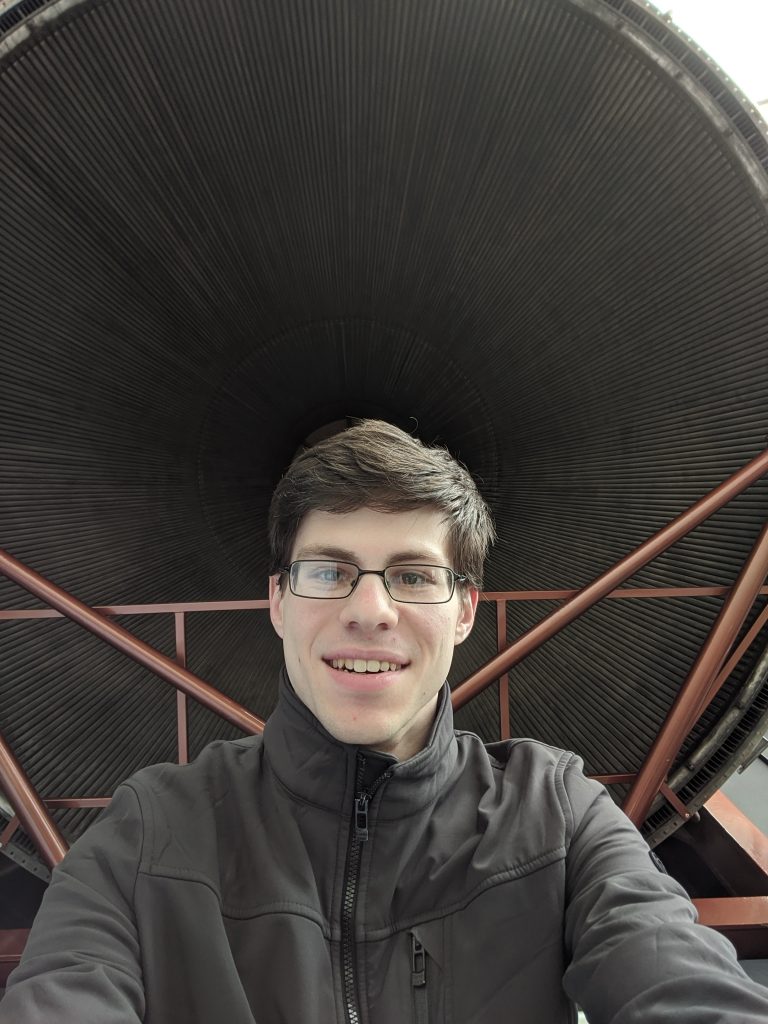 I am Brian Glassman, and I attend the University of Colorado Boulder where I am studying to earn my master's degree in computer science. This summer, I was an intern with the FreeFlyer® development team. I am thrilled to have gained experience working in the space industry and first-hand knowledge of the astrodynamics software market. It has been a good opportunity to "look behind the curtain" of activities I have been doing in class.
My main task this year was to expand our two-body Keplerian propagator to handle hyperbolic orbits. The Runge Kutta (RK89) propagator can already be used for this, but because the two-body propagator is analytic rather than iterative, it is faster and more precise. It is a cool thing to say, "I made that," and I am looking forward to other university students who use FreeFlyer having the opportunity to use my work in the future. In addition to this project, I worked on software quality assurance and created a demo mission plan. The development team made me feel like I was part of the team. Everyone is very friendly and casual, with humor and tangents as we go about our workday. Overall, interning at a.i. solutions was extremely enjoyable.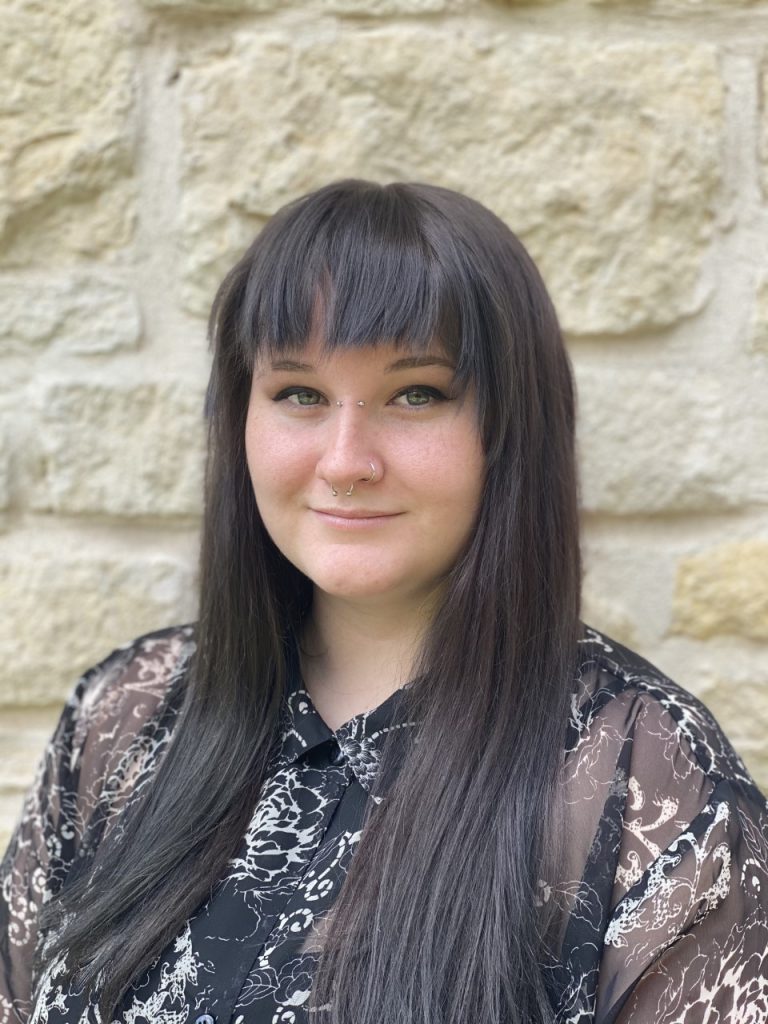 My name is Kat Holsinger and I'm a rising senior at Embry-Riddle in Daytona Beach, currently studying aerospace engineering. This past summer I got the awesome opportunity to do a remote internship with a.i. solutions as an aerospace/software engineering intern for its tech support division. I got to work on converting a few previous internal demos into SMPs that anyone who uses FreeFlyer can utilize, while also working with many amazing tech support, development, and sales staff!
First and foremost, I got to learn all of the ins and outs of the FreeFlyer software. This really helped me get comfortable with object-oriented programming and helped further my knowledge of astrodynamics. In addition, my workplace communication skills were really put to the test, especially given this was a remote internship.
I loved working with so many FreeFlyer pros and seeing their amazing work, and they were super helpful whenever I had questions about anything. In general, everyone I met was really cool and I loved being around a bunch of fellow space nerds. I also had a lot of fun using FreeFlyer itself, it's definitely a great skill to have now going into my astronautics-focused senior year at university.
Going into the internship, I was very nervous, but I quickly learned I didn't have much to worry about and that all of the resources I needed to succeed were within reach. With the pandemic, there are some challenges with interacting and getting to know people, but that just made my communication skills that much better!
I definitely intend to utilize FreeFlyer in my senior design course for that extra bit of edge and wow factor. On top of that, this internship exposed me to what it's like to work in the aerospace industry, and just in a professional office environment in general, which will be helpful to me after I graduate.
If any aspiring a.i. solutions interns are reading this right now, don't be afraid to apply and really push yourself for that job you want! And when you get that job, don't be afraid to ask questions. I promise everyone isn't as scary as they seem and you'll enjoy every moment.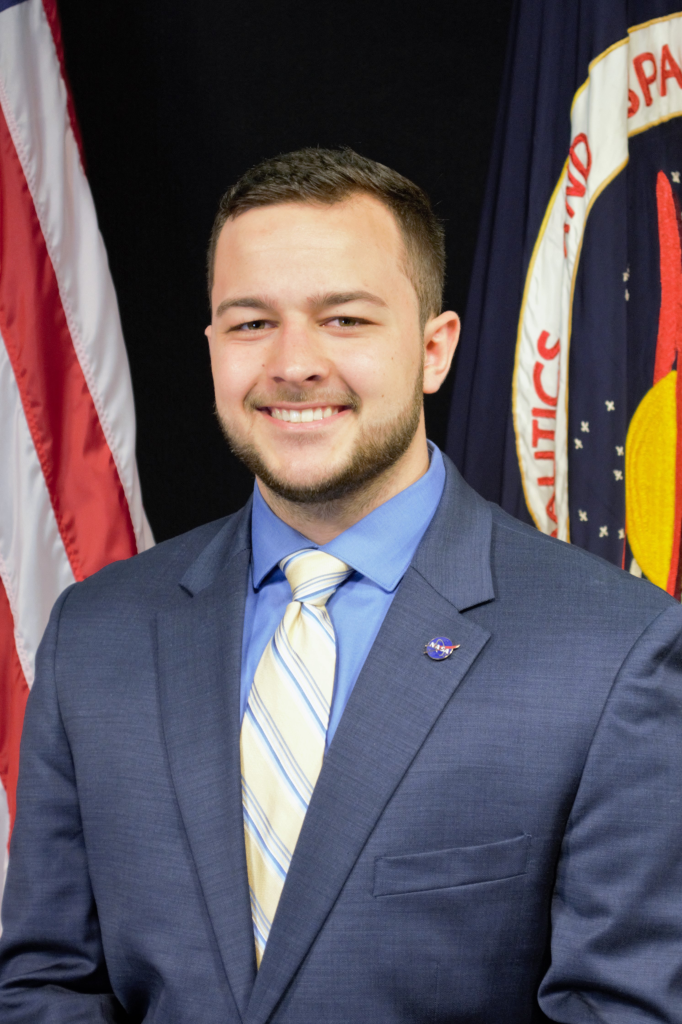 I am Cody Kapeles. I am a Purdue University student, completing my Bachelor of Science in Aeronautical & Astronautical Engineering, and will begin pursuing my Master of Science in January 2023. I supported the FreeFlyer® Technical Support and FreeFlyer Development teams this summer. I developed skills in astrodynamics and mission analysis that I now can apply to future work in the industry, especially in the context of FreeFlyer. My internship at a.i. solutions was gratifying, and the team was very welcoming, helpful, and flexible with my projects. I created and improved sample mission plans to show off functionality and provided additional resources for users. I also researched the locations and characteristics of newer ground station networks to include in FreeFlyer and guide the creation of a new station geodetics file format.
I regularly used FreeFlyer and internet resources and attended team meetings throughout the internship. The team was open to supporting intern projects, and I received excellent advice about how to proceed when I had issues. My mentors for each project spent a lot of time making sure my work went well, and I felt like they were always a resource I could call on if I ran into problems.
I can see myself working full-time at a.i. solutions. The work environment was great, and my interests and abilities have always been in mission design and astrodynamics work, which perfectly line up with the company's capabilities. I know a.i. solutions works on a wide range of important and exciting projects within the aerospace industry.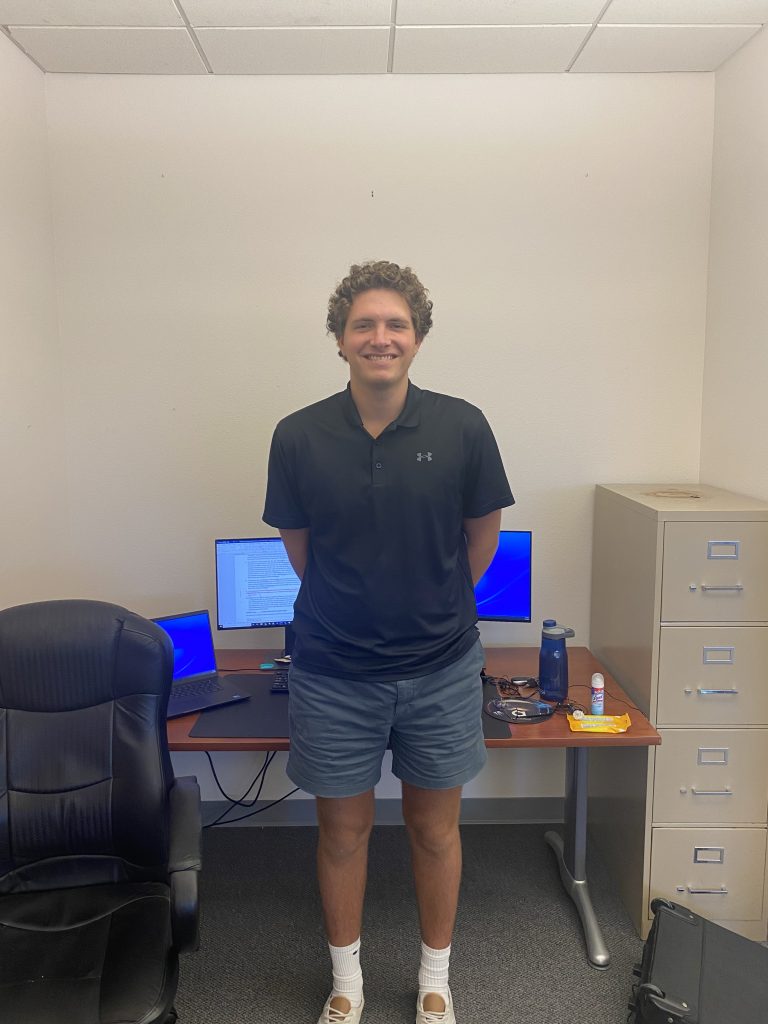 I am Adam Montgomery, a student at Merrimack College in Andover, Massachusetts studying business administration with a concentration in marketing. This summer, I interned with the a.i. solutions Business Development (BD) team located in the Cape Canaveral, Florida office. The BD team and fellow employees were friendly and very welcoming. I felt like I was a valued member of the team. The internship taught me the fundamentals of pursuing contract opportunities in the highly competitive and complex federal government market. I saw firsthand how a.i. solutions implements its marketing plan, business development process, and capture management activities. I supported the BD team with improvements to the organization and presentation of internal marketing and data-management products. I also worked with the team to build a functional customer relationship management (CRM) database. In addition, I created a graphical representation of the business development process to incorporate into training materials. I also created the content for this internship social media program by interviewing and writing the articles.
My internship with a.i. solutions was a blast, and I learned so much. The opportunities I had to connect with my team and the other interns, meet the Expendable Launch Integrated Support (ELVIS) 3 team, and tour Kennedy Space Center to see some of the exciting work on this contract greatly enhanced my experience.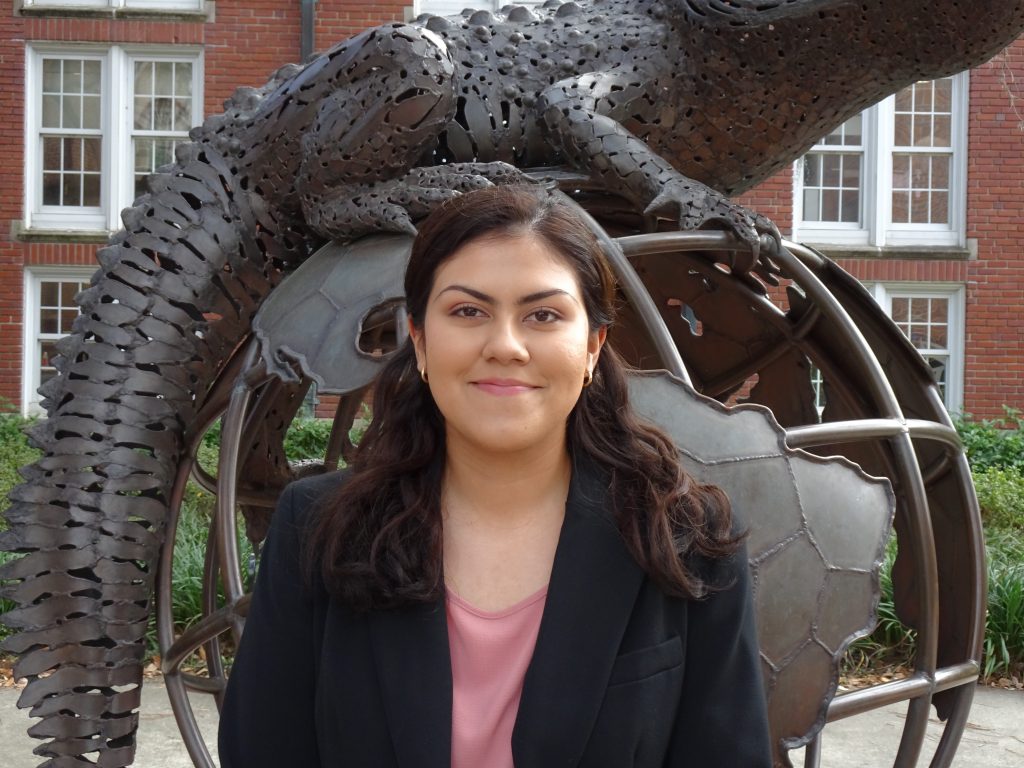 My name is Tracy Reeves and I'm fifth year studying Aerospace and Mechanical Engineering at the University of Florida. This past summer I interned with a.i. solutions and supported the Mechanical branch under LSP. I worked on a couple of different projects. I created a qualification summary for the F9/FH Air Conditioning Quick Disconnect (ACQD) and GN2 purge line system which was used in an Engineering Review Summary (ERS) linked to the upcoming DART mission. I also created a Windchill and CREO training class to demonstrate skills that can be used to carry out model verifications. I also helped with two short model verifications. I gained a lot more experience using the two software I gave the training on. I also developed a lot more skills pertaining to the verification process. I really liked that I was able to help actual engineers with their own work. Since I interned with a.i. solutions last year, I had an idea of what to expect this summer but there were still a lot of learning opportunities that were made unique because we were working from home. I'll definitely be applying the skills I gained by working from home because of the current environment. I would tell future interns to not be afraid to ask questions and to take advantage of every opportunity to learn!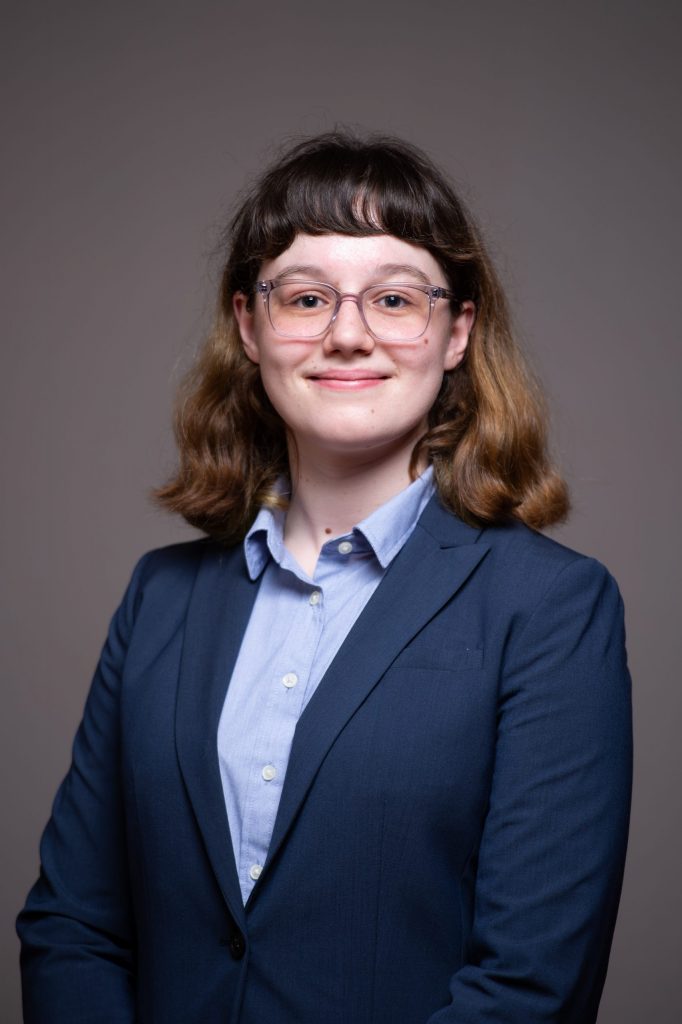 I interned at a.i. solutions as a rising senior studying mechanical engineering at George Washington University. Working at a.i. solutions on the FreeFlyer team this summer was a wonderful experience, even fully online. I learned a ton about working in a virtual environment, working on projects individually and with a team, and about how to use FreeFlyer. The internship gave me great insight into the different types of jobs available for a mechanical engineer, and just how many jobs there are within the field of aerospace. I feel like I made really good connections with the FreeFlyer team; they were all friendly and eager to talk to me about what they were working on. If I were to do it over again, I'd spend more time reaching out to people who weren't on my team and learning about what they do at a.i. solutions. Overall, it was a great experience that I am really lucky to have gotten the chance to do.
I am Cade Rylands, and I attend the University of Florida studying Aerospace Engineering. I am a Mechanical Ground Support Equipment (MGSE) intern for NASA's Launch Services Program (LSP). My goal was to gain valuable professional experience in the aerospace industry and learn as much as I could about different NASA launch systems and teams.
My time at a.i. solutions was an incredible experience. My coworkers were friendly and helpful, and I had the opportunity to work on mission-relevant and engaging projects. I wrote a launch systems reference guide for our commercial launch providers, which the NASA Ground Systems Engineering team will use as a reference during on-console support. I also developed ground fluid system GUIs for commercial launch providers, which on-console support engineers will use. I felt like I was treated the same as any other employee on the a.i. solutions team! My projects were relevant to current missions, and the team integrated me into daily meetings and discussions. I would be very interested in pursuing a future position at a.i. solutions!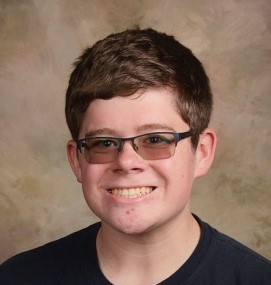 I am Christopher Tonnies, and I am attending the University of Alabama, working to earn my bachelor's in Aerospace Engineering, minor in mathematics, and Master's in Business Administration. This year, I was an a.i. solutions propulsion intern on the Expendable Launch Integrated Support (ELVIS) 3 contract for NASA's Launch Services Program (LSP). I wanted to see what a future career opportunity could be like with a.i. solutions or Kennedy Space Center (KSC). The team was great! Everyone in LSP welcomed me and discussed the projects I worked on or shared more about what they did. My internship was made easier with my two great mentors, and the work environment at LSP was relaxed and comfortable.
My daily tasks included supporting LSP for future missions of the SpaceX Falcon Heavy rocket by preparing scripts/code for use on launch day. I achieved this by updating past Falcon code to fit requirements for the Falcon Heavy vehicle and performing validation and verification testing. I also had opportunities to sit on console for launch, engage in talks, and embark on tours with other employees around KSC.