a.i. solutions is dedicated to empowering our employees, who consistently provide SPOT ON performance for our customers. Throughout 2019 we will be showcasing our employees and their dedication and commitment to our Core 4 Values: Customer, Team, Company, and Self. As a company, we are committed to providing a diverse work environment for all employees that is filled with opportunities for professional and personal development. Come see how our employees bring to life the innovative solutions that make Space Exploration possible.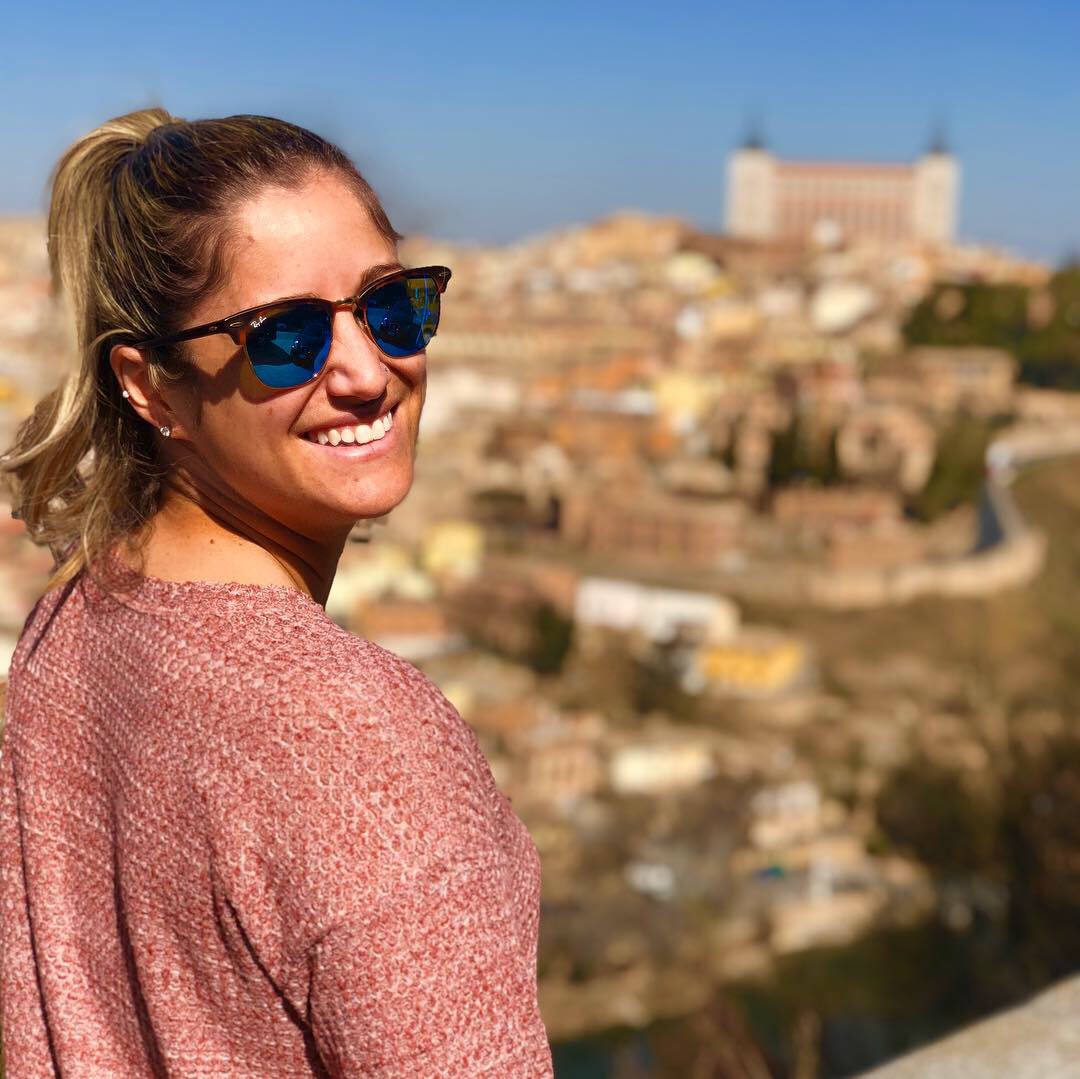 Breanne Alzate, Cape Canaveral, FL
Breanne (Bre) Alzate is an industrial engineer and capture lead at
a.i. solutions who currently supports the Expendable Launch Vehicle Integrated Support 3 (ELVIS 3) contract with NASA's Launch Services Program (LSP) at Kennedy Space Center. Over the past 5 years, Bre has supported NASA LSP in their mission to provide mission assurance in launching NASA science payloads to their destination in space. She leads the Industrial Engineering Network, whose goal is to act as internal consultants to improve processes, develop efficiencies, and solve cross-functional problems throughout NASA LSP.
How did you first become interested in the space industry?
"To be honest, I never really had a passion for or even much knowledge about the space industry prior to starting my job with a.i. solutions! Most people who work in aerospace develop an interest at a young age, have family in the business, or were inspired by some sort of monumental space program event. I, on the other hand, grew up in Georgia, far removed from any space centers or aerospace corporate hubs. Since starting my job, my interest and knowledge has grown tremendously. I love to learn!"
What drew you to a.i. solutions? How has that changed since becoming an employee?
"I was unaware of a.i. solutions when I began my initial job search after interning at Walt Disney World in Orlando, FL. I looked for opportunities in the area, stumbled upon a posting, and applied. Would be pretty cool to work in the rocket industry, right? After my interviews, I could sense the feeling of family within the team, care from management, and an opportunity to learn a field that I didn't know anything about. a.i. solutions is also a small business. So the fact that I would have the ability to make a difference within the organization, as opposed to feeling like just another cog in the wheel of a corporate machine, was attractive. Fast forward five years, everything that initially attracted me to the company has been the reason I continue to stay and love my job more every day."
Briefly describe your career working in the space industry.
"My entire five years at a.i. solutions has been spent working as an industrial engineer on the ELVIS 2 & 3 contracts. I started as a team member and am now leading the team which consists of mostly NASA employees. In my career, my goals are to lead people, learn as much as I can, and make the greatest organizational impact possible. My desire to learn and advance recently allowed me to be a student in
a.i. solutions' business development training program to help grow the company's capabilities and workforce. I believe the combination of my day job as an industrial engineer, and the ability to expand my skill set in other business areas, is setting me up for success in my career goals."
What advice do you have for prospective a.i. solutions candidates?
"If you don't become a part of this team, you're missing out! a.i. solutions is like a family and families take care of each other. Even though we are somewhat small, this company does a lot of cool stuff, touches many agencies, and has people located all over the country. If your mission is to succeed and thrive, you can do that here at a.i. solutions!"
Briefly share any current or past projects that you enjoyed working on and why.
"As an industrial engineer, my job is to make systems and processes more efficient and better than they were before. One project I am currently working on involves cutting down the cycle time on post flight data review analyses that the engineers perform on our Expendable Launch Vehicles (ELVs) (i.e. un-crewed rockets) after they launch. Our program's mission is to successfully launch NASA science payloads and deliver them to the correct orbit. These NASA payloads launch on a variety of ELVs. However, these ELVs also launch commercial and DoD satellites as well. So, every time an ELV launches regardless of payload, our engineers analyze all the launch data to make sure any anomalies that occurred won't carry over to our NASA payloads, since the rockets we use are in the same fleet. This is all carried out in a post flight data review. Currently these reviews can take months, but my team's job is to cut that down to two weeks. Through the development of advanced data processing tools, cross-discipline training opportunities, and automation, we are working to make this happen!"
What is your favorite part about working for a.i. solutions?
"My top five things would have to be: the family environment, flexibility/work-life balance, challenging work, opportunities for career growth, and management who cares about and appreciates every individual. One other thing to note: Our company headquarters in Lanham, MD, has the coolest office space! I love the open work areas, innovation spaces, ping-pong table, and most importantly, the popcorn machine. I work on-site at a customer location, so I only get to enjoy it every once in a while!"
How has a.i. solutions helped you in your career development?
"Where do I even begin? I shared my desire to rise within the company with my fantastic management team and mentors, but they also noticed it themselves. That happened early on, and once it was known,
a.i. solutions has given me so many opportunities to advance in my career. I recently went through business development training, and upon completion, was immediately given a large capture opportunity. This has allowed me to learn a completely different skill than industrial engineering, grow my arsenal of talents, have a greater company-wide impact, and feel trusted. I have been given challenging projects outside of my operating unit so I can use my skills to assist other business areas. I can participate in activities, such as leadership training, where I can interact with all of the company's top leaders and enhance my leadership skills. To top it off, I have career goals in which my manager strategically positions me to achieve."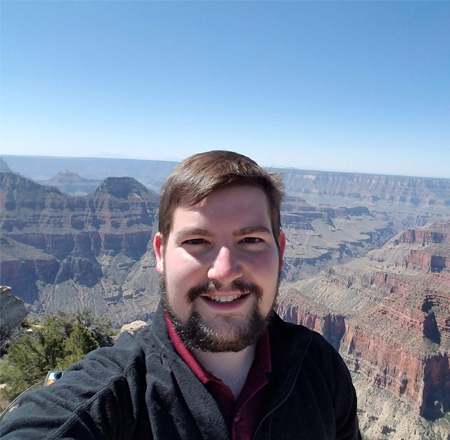 Michael Barton, Lanham, MD
Michael Barton is a sales and business development manager at a.i. solutions who oversees the sales of the company's commercial-off-the-shelf (COTS) astrodynamics products: FreeFlyer Software and Meridian Ground Systems, and the direct account manager for the military sector. Michael is involved with business development for a.i. solutions' Mission Services operations unit, where the company builds flight dynamics systems and fly spacecraft for NASA. He also serves as a technical lead for the company's Space Network Ground Segment Sustainment (SGSS) efforts. Michael has been with the company since 2013 starting as an intern and has been full-time for the past five years.
How did you first become interested in the space industry?
"As a kid, I was definitely on the space side of the space/dinosaur divide. Even though I never saw it in person from my Memphis, TN home, I was enthralled by the Space Shuttle program and spent many hours building shuttles and other spaceships out of Legos. I've been pursuing a career of enabling spaceflight ever since."
What drew you to a.i. solutions? How has that changed since becoming an employee?
"I started to focus on astrodynamics in graduate school. Here was a whole field that could combine the satisfying mathematics of orbits with my interest in computers! There are only a few companies that are truly great at astrodynamics, and the chance to work directly with actually-used-by-NASA astrodynamics software like FreeFlyer drew me to an internship with a.i. solutions. Since joining, I've found that FreeFlyer is as cool as expected, I've gotten to work on some awesome projects, and more importantly, I've done it all in a great team environment. Like everybody else, what I've learned since graduating is that who you do your work with is as important as the work itself."
What is your favorite part about working for a.i. solutions?
"As a member of the FreeFlyer team, I get to help solve challenges for different space missions at least every week and sometimes every day, instead of being tied down to only a few missions over my career. Our team also maintains a fun, collaborative, laid-back environment while still maintaining our customer focus."
How has a.i. solutions helped you in your career development?
"a.i. solutions has provided me with the mentorship, opportunities, and space to try various directions for my career growth. My management is not only receptive of my goals, but they also encourage me to pursue them and empower me along the way."
What advice do you have for prospective a.i. solutions candidates?
"I think a.i. solutions is a great place to work because of two things: 1. We do wicked cool space stuff all over the country, and you get to play a part in it. 2. We have great people who are not only brilliant, but also work to continuously improve and are great teammates. If you value camaraderie and have a willingness to always innovate to build the next great space system, you'll be a great fit at a.i. solutions."
Briefly describe your career working in the space industry.
"I always planned to be an engineer who helped enable mission to space. What I've learned along the way is that we need more than just aerospace engineers to do aerospace! We need other technical folks sure (looking at you software engineers), but like any big venture, space missions rely on successful documentation, management, policy, teams, and relationships just as much as that technical stuff. I started as a technical astrodynamics engineer, but quickly found that I worked best in teams, and slowly figured out that the people part of my job is what I enjoy the most. So I morphed into a technical support engineer, then a sales engineer, then an account manager, and now spend almost all of my time managing people. I still love the astrodynamics and writing FreeFlyer code, but I get more value out of connecting and enabling people to build the right solutions, and so that's where my career is headed. Luckily, I've been able to explore all of that and be mentored along the way all while staying at a.i. solutions."
Briefly share any current or past projects that you enjoyed working on and why.
"Since joining, I've used our FreeFlyer software to help NASA and partner agencies solve problems like keeping the International Space Station clear of dangerous debris, sending an advanced solar weather monitor out beyond the moon to tell us when solar flares are coming, and maintaining Landsat's continuous imaging of our planet and our climate (started in 1972!). In my current role in sales, I'm helping teams in and outside of a.i. solutions design FreeFlyer-based solutions to other problems as well as finding the right orbit for NASA's Lunar Orbital Platform Gateway, automating ground operations so you can manage a constellation of thousands of satellites by exception, connecting space situational awareness and collision avoidance models into the space insurance industry, visualizing the space picture for decision makers in military rendezvous/proximity operations, and streamlining ground systems so that we can re-use and consolidate ground systems in the future instead of building from scratch for every satellite."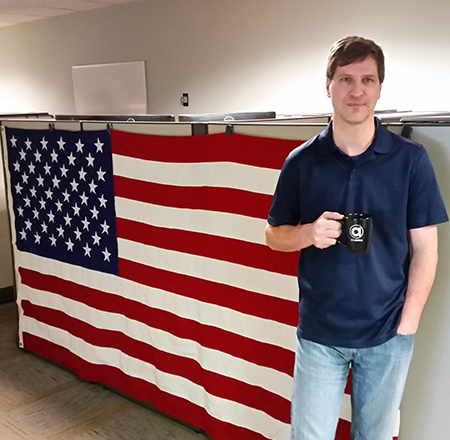 Steven Narvet, Colorado Springs, CO
Steven Narvet is an Air Force Development Programs Manager at a.i. solutions who oversees the personnel and management of all Air Force development programs. He is an advisor for systems architecture and technology development, processing algorithms, interfaces and analysis. He is also an integral part of a.i. solutions business development activities including capture management, proposal development, and customer relations management. Steven has been with the company for 11 years, starting in April of 2008.
How did you first become interested in the space industry?
"My interest in the space [industry] began when I was offered my first job in the industry. My background is in physics and statistics, so I was never really drawn to space as something to make a career of. However, it turns out that a statistical data analysis background is quite handy in the fields of orbital analysis and space situational awareness."
What drew you to a.i. solutions? How has that changed since becoming an employee?
"My first job in the defense industry was with a large defense contractor on a large satellite program, and after 11 years I was just ready to change things up a bit. I had a few friends who were working for a.i. solutions at the time, and so the opportunity just presented itself. I figured that working for a smaller company would allow for greater career opportunity and exposure to more diverse work (and it certainly has). Glad to say that the dynamic technical environment has not changed much in the last 10 years."
Briefly describe your career working in the space industry.
"I started my career in the industry as mission controller on the Milstar program performing mission planning and launch operations, then moved on to become part of the initial launch team for the Advanced EHF program. After those 11 years of operations work, I came to a.i. solutions and have since worked on a variety of projects involving systems engineering, statistical data analysis, space situational awareness, and software development. Having a background in space operations has been an asset in that it provides a user's perspective when designing software systems."
Briefly share any current or past projects that you enjoyed working on and why.
"A few years back I was involved in the design of launch analysis software for the Air Force. This was an interesting project to me because of the volume of data fusion taking place over the course of a space launch, from booster preparation through on-orbit threat assessment. It was a challenging project to develop algorithms to assess a launch based on combinations of data from initial intelligence on a potentially unfriendly launch site, launch indications from OPIR satellites, tracking by ground and early warning radars, and eventual determination as to whether an object might pose a threat to friendly assets."
What is your favorite part about working for a.i. solutions?
"The people, the generally casual environment, and the variety of technical work going on. There's really no shortage of new technical challenges to employees who want to pursue them."
How has a.i. solutions helped you in your career development?
"a.i. solutions has been excellent for career development simply due to exposure to different customer organizations and the variety of the work. Additionally, a.i. solutions offers several formalized training programs to allow employees to develop their skillsets along leadership, business development, and technical tracks."
What advice do you have for prospective a.i. solutions candidates?
"At whatever stage of your career you may be, working at a.i. solutions is a good experience. The company employs people with diverse backgrounds bringing different perspectives to solve problems."