a.i. solutions Recruiting Events
Goddard Space Flight Center Intership Program Summer Virtual Career Fair
August 3, 2020
NASA summer internships are educational hands-on opportunities that provide unique NASA-related research and operational experiences for undergraduate and graduate students. The internships integrate participants with career professionals emphasizing mentor-directed, degree-related, real-world task completion.
Eligibility
U.S. Citizen
Cumulative 3.0 GPA (on a 4.0 scale)
Full-time students (high school through graduate)
16 years of age at the time of application (no exceptions)
Undergraduate and graduate students must be enrolled full-time in a degree-granting program at an accredited college or university.
Contact us for more information
Expo Event – The Huntsville Virtual Engineering, Technology, and Security Clearance Career Expo
August 4, 2020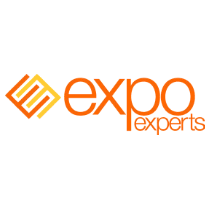 On August 4th, 2020 chat one-on-one with us at one of Huntsville's top engineering and technology expos from anywhere, with any device.
Who Should Attend
U.S. citizens with a minimum of two years experience in engineering or technology on top of a degree. Most employers are recruiting for mid to senior level. Some jobs may require a security clearance.
Why Should I Attend
Meet employers in real time
Hold engaging conversations with hiring and program managers
Discover if this the job and company for you
Restart Events – Cleared Technical Hiring & Networking Events
August 26, 2020

Join us for a one-on-one hiring and networking event, the Nationwide Cleared Virtual Career Fair on August 26th, 2020 from 1PM-4PM EST.
An active security clearance is required for this event. (Position for Clearances Public Trust through TS/SCI FSP)