The orbit reference frame defines the orientation of the orbital elements with respect to the central body. The reference frames available in FreeFlyer are described below. The PositionConvert, VelocityConvert, and PositionVelocityConvert functions can be used to convert spacecraft position and velocity vectors between the different frames. These reference frames can also be used when setting or getting a Spacecraft or CelestialObject's Keplerian or Cartesian state, using methods like Spacecraft.SetKeplerianState() and CelestialObject.GetCartesianStateAtEpoch().
FreeFlyer supports the following orbit reference frames, described on this page:
For Spacecraft-referenced frames, see the Attitude Reference Frames page.
---
Description:
Notes: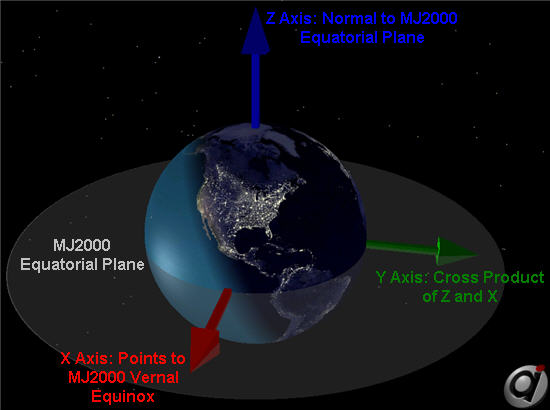 Mean of J2000 Earth Ecliptic
---
Description:
Notes: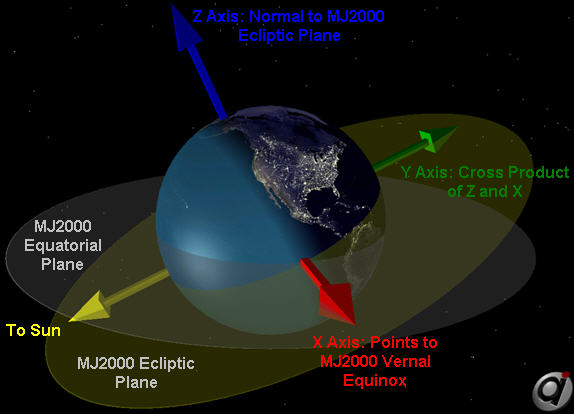 Earth Fixed
---
Description:
Notes: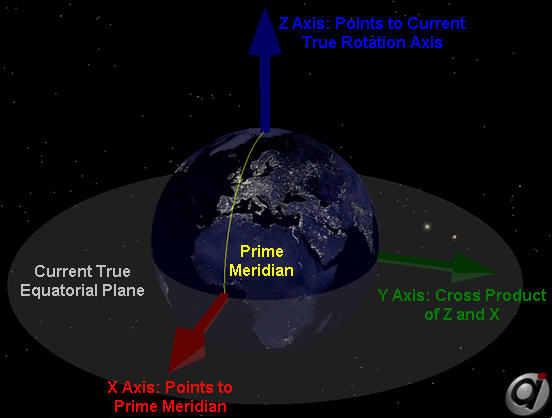 True of Date Earth Equator
---
Description:
Notes: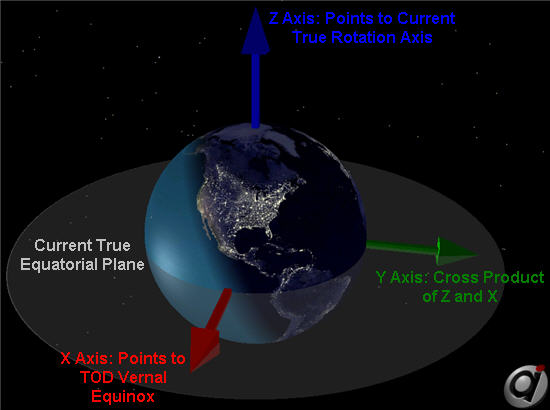 True Equator Mean Equinox
---
Description:

Local Coordinates - Longitude
---
Description:
Notes: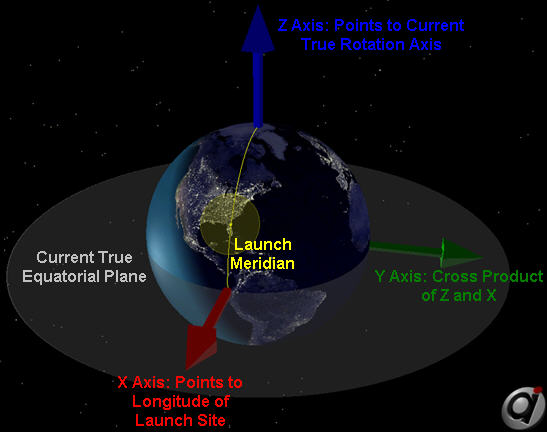 Local Coordinates - Longitude/Latitude
---
Description:
Notes: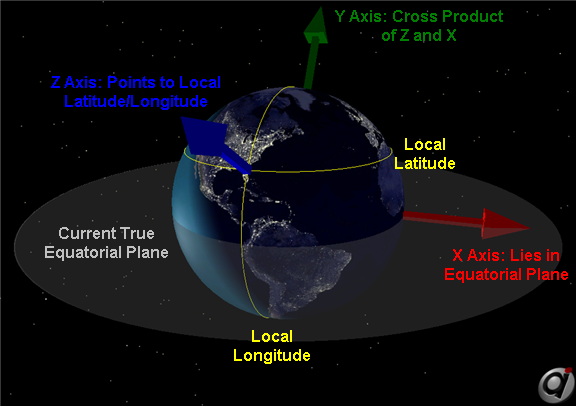 Mean of Date Earth Equator
---
Description:

Mean of 1950 Earth Equator
---
Description:

True of Date Rotating
---
Description:
Notes: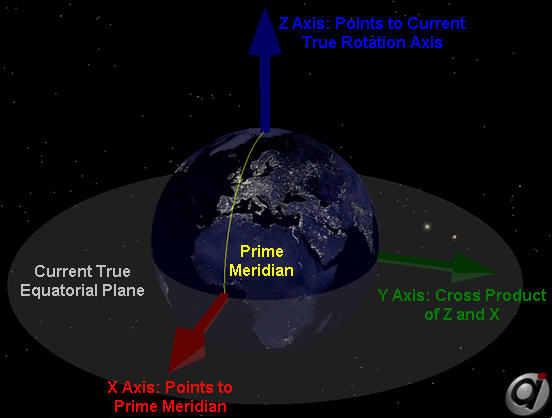 Moon Fixed (Principal Axis Rotating)
---
Description:
Notes:

Moon Principal Axis - Inertial at J2000
---
Description:
Notes:
Moon Principal Axis - Inertial at Epoch
---
Description:
Notes:
Moon Mean Earth - Rotating
---
Description:
Notes:
Moon Mean Earth - Inertial at J2000
---
Description:
Notes:
Moon Mean Earth - Inertial at Epoch
---
Description:
Notes:
CelestialObject Body Fixed
---
Description:
Notes:
CelestialObject Inertial Equatorial J2000
---
Description:
Notes:
CelestialObject Inertial Equatorial At Epoch
---
Description:
Notes:
See Also
---
oCelestial Object Reference Frame IDs
•Solar System Modeling