Description
---
The Stop command terminates the execution of an actively running Mission Plan, without the option to continue from the stopping point. For more information, see Flow Control Script Reference.
Syntax
---
While (mySpacecraft.ElapsedDays < TIMESPAN(3 days));
Step mySpacecraft;
If (mySpacecraft.A < 6500);
Stop;
End;
End;
Details
---
•The Stop command can occur anywhere during a Mission Sequence.
•The Pause command can be used to suspend execution of a Mission Plan.
Command Editor
---
Script
•Displays the FreeFlyer Script that is generated by the editor
Description
•Displays descriptions of the editor and its fields
•Description text changes as the mouse pointer moves over the different fields within the editor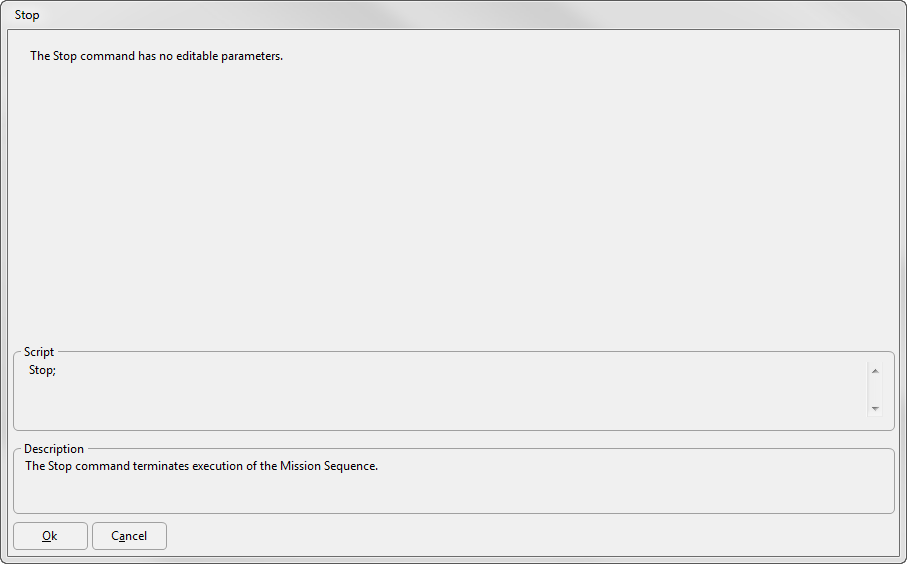 See Also
---
•Pause Command