Reagan Test Site (RTS) Engineering & Technical Services (RETS) Transition
About RETS | a.i. solutions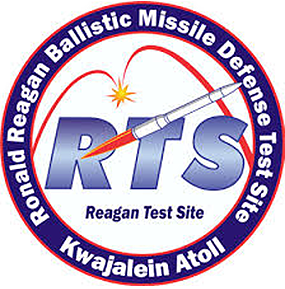 The Reagan Test Site (RTS) Engineering and Technical Services (RETS) contract supports the highly specialized test and evaluation operations of RTS. RTS operates as a tenant unit on Kwajalein Atoll and at the RTS Operations Center located in Huntsville, Alabama. This contracting vehicle provides for the provision of world class distributed, yet globally connected, RTS Range operations services, that executes and reports on theater and strategic offensive and defensive ballistic missile testing and supports space situational awareness operations and experiments, using a wide array of highly sophisticated radar, telemetry, and optical sensors to meet the needs of the Department of Defense in defending the United States and its interests.
a.i. solutions is an aerospace engineering and IT services firm with offices based in Maryland, Alabama, Florida, Texas and Colorado. Our team located in Huntsville, AL, supports the Missile Defense Agency (MDA), US Army Space and Missile Defense Command (SMDC), and NASA's Marshall Space Flight Center in all phases of defense acquisition and the development and operation of critical space and missile defense systems. We provide functional and subject matter expertise in engineering, technology, processes, production, and programmatic services related to mission critical and high reliability systems.
As a small business subcontractor for the RETS effort, a.i. solutions will provide SATCOM, and Communication systems support to RGNext, on Kwajalein.
Join Our Team – Job Openings
a.i. solutions is actively seeking the following positions to join the RETS Team:
Communications Technician I
City: Kwajalein Atoll
State: MH
Communications Technician II
City: Kwajalein Atoll
State: MH
Communications Technician III
City: Kwajalein Atoll
State: MH
Hardware Engineer III
City: Kwajalein Atoll
State: MH
Contact Information
For more information about a.i. solutions' current openings for the RETS contract and general inquiries, please see below:
Bryan Chiang
Title: a.i. solutions | Corporate Recruiter
Email: Human Resources
Jim Payne
Title: a.i. solutions | Program Manager, Mission Assurance Division
Email: Request Information
Mark Terseck
Title: a.i. solutions | Director, Mission Assurance Division
Email: Request Information