Expendable Launch Vehicle Integrated Support 3 (ELVIS 3 Transition)
Launch Services Program (LSP) in providing end-to-end launch services for NASA and NASA-sponsored payloads on commercial expendable launch vehicles.
About ELVIS 3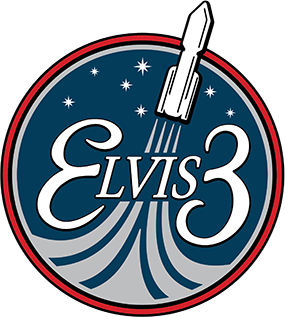 The Expendable Launch Vehicle Integrated Support 3 (ELVIS 3) contract is cost-plus-fixed-fee, with an award-term option incentive and a provision for obtaining additional requirements on an indefinite-delivery/indefinite-quantity (IDIQ) basis.
The ELVIS 3 transition is a two-month phase-in period that begins Feb. 1, 2017 followed by a 1.5-year base period extending from April 1 through Sept. 30, 2018. A one-year option period and seven award-term option periods are available, which would bring the total period of performance to 9.5 years.
Services under this contract include: supporting LSP with launch service insight activities through launch vehicle system engineering and mission analysis; providing launch site engineering support for mission planning, as well as launch vehicle and spacecraft ground processing activities; supporting LSP's safety, reliability, and quality engineering activities; providing communication engineering support, along with operations and maintenance of NASA LSP's communications and telemetry systems; performing technical integration services, information technology services, special studies, and other services as tasked; supporting LSP launch operations; and supporting NASA facility maintenance at Vandenberg Air Force Base in California.
The indefinite-delivery, indefinite-quantity portion of ELVIS 3 includes NASA facility upgrades, modifications, repairs, design work and construction required at Vandenberg.
Join Our E3 Team
We are actively seeking to staff the following positions across the E3 team:
Aetos Systems:
Zin Technologies:
All other open positions can be found on a.i. solutions' Careers page:
Upcoming Transition Events and Activities
Period of Performance Start: April 1, 2017
For further information or questions can be directed to:
Mike Neal
a.i. solutions, Inc
ELVIS 3 Manager, Program Control Office
Phone: (321) 867-3817
Email: a.i. solutions with any questions.