INTERPLANETARY MULTI-BODY MISSION DESIGN AND VISUALIZATION
a.i. solutions is pleased to introduce its newest commercial software product, the Deep Space Trajectory Explorer (DSTE). DSTE was created specifically for tackling the extremely complex challenges associated with optimal interplanetary trajectory design. DSTE allows user to visually manipulate trajectory data to quickly filter solutions based on any user defined criteria, and perform trade space analyses to arrive at optimal trajectories that meet mission requirements. In addition to near-instantaneous data generation and visually intuitive trajectory design, the core capabilities of DSTE include:
DESIGN FOR ANY PLANET-MOON SYSTEM
Fully configurable integration
Polar and 3D design
Multidimensional trajectory Poincare maps
LIBRATION POINT ORBITS AND TRANSFERS
Generate libration point orbit families
Manifold orbit design
Visual transfer design
NEAR EARTH OBJECTS
Near Earth Object intercept
Asteroid rendezvous and station keeping
DENSE VISUAL SEARCH
Visually filter millions of points
Rapidly isolate solutions your mission needs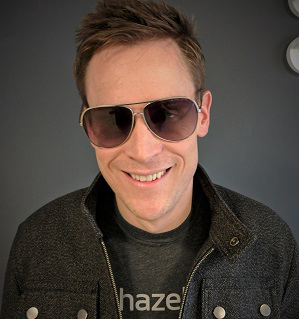 a.i. solutions' Principal Software Engineer, Sean Phillips, delivered the opening keynote at the Oracle Code conference in Atlanta on June 22, 2017. He discussed and demonstrated DSTE for Ocean World Orbits and Human Space Flight.
As humanity enters a new age of space exploration focusing beyond Earth's orbit, deep space mission design organizations, such as NASA, face new mission goals with complex custom computing and visualization requirements, which will allow humanity to travel beyond our current capabilities. Phillips explained the complexities of deep space trajectory design that will eventually launch humanity to explore liquid-rich worlds such as Europa and Enceladus, as well as missions to the Lunar surface to access the planned orbiting human habitat.
To learn more about Sean's appearance at Oracle code in Atlanta, click here or fill out the form to the right.
Request more information on DSTE!