>
>
>
>
U.S. Army SMDC/ARSTRAT Soldier Trains with Space Industry Partner to Broaden Understanding of Space Mission Operations
U.S. Army SMDC/ARSTRAT Soldier Trains with Space Industry Partner to Broaden Understanding of Space Mission Operations
May 10, 2018

Contact:
Angelica DeLuccia
Griffin Communication Group
Ph: (321) 506-2183
angelica@griffincg.com
Cape Canaveral, FL – In the 1970s, the U.S. Army developed a Training with Industry (TWI) program designed to acquire civil and industry best practices unavailable through traditional military education. Officers spent 12-months within industry, developing skills and gaining invaluable first-hand experience. U.S. Army Space and Missile Defense Command/Army Forces Strategic Command continues Functional Area 40 (FA40) Space Operator TWI broadening through annual selections for FA40 Soldiers each year.  TWI programs enhance officer development and functional area value.
---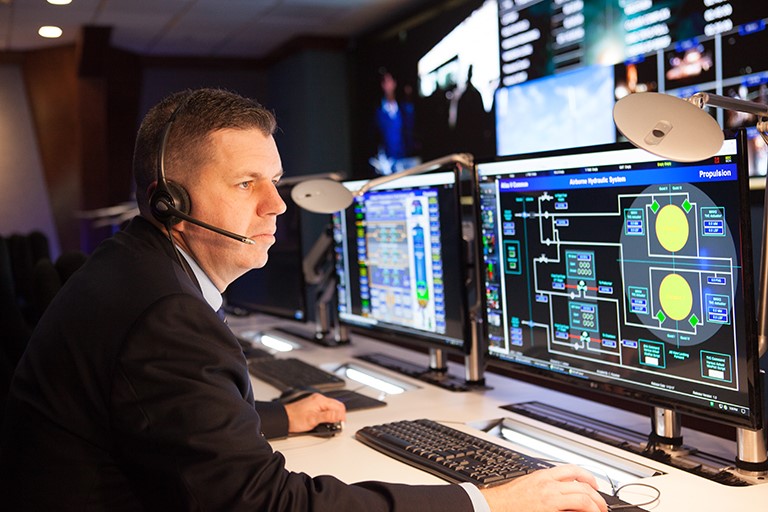 Figure 1: CPT Sean Scarcliff prepares for a recent launch on console at Kennedy Space Center (KSC).
---
In late 2016, SMDC chose CPT Sean Scarcliff to work with newly selected, a.i. solutions, given a.i. solutions' wide range of space mission and operation experience.  This first iteration proved incredibly beneficial; improving both Sean' Army's space launch operations knowledge and strengthening a.i. solutions' Army space mission understanding.
CPT Scarcliff is currently working within a.i. solutions' Launch Services Operating Unit Kennedy Space Center (KSC) Florida, where he is an integral a.i. solutions team member.   CPT Scarcliff is engaged with all the mission partners, learning the multifaceted aspects of the space mission lifecycle.  This lifecycle includes all elements critical to design, development and operations necessary to put payloads in orbit.  Successful obits only occur through seamless government and industry integration.
CPT Scarcliff stated that, "One of the biggest takeaways from this assignment was the ability to learn the entire process of launching a satellite and/or spacecraft into Low Earth Orbit (LEO) and beyond. I have come to the full understanding of the long and meticulous processes that involve multiple agencies and business partners in getting a spacecraft, its vehicle, and platform ready for launch. Sitting side-by-side with a.i. solutions and Government personnel provided the insight and realization of total mission accomplishment including mission engineering, assurance, operations, and communications."
---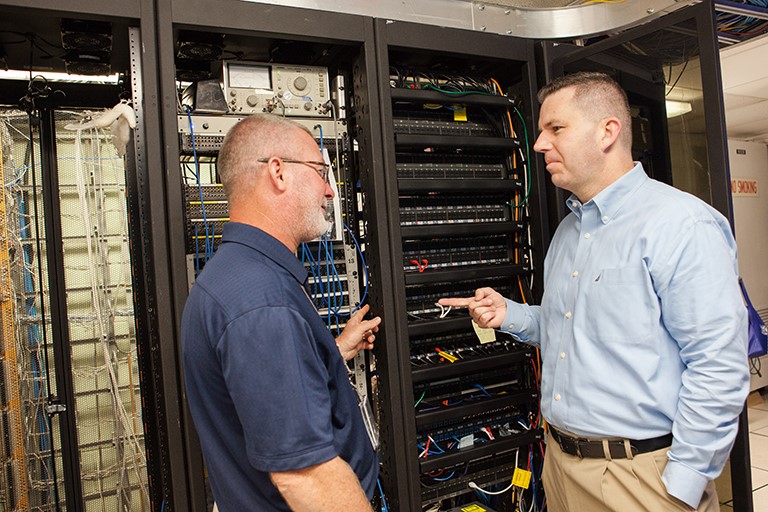 Figure 2: a.i. solutions' Kevin Bogle and CPT Sean Scarcliff discuss GNC&S technology prior to a recent launch at KSC.
---
This TWI program is an outstanding and tangibly unique opportunity for FA40 Soldiers, like CPT Scarcliff, that improves knowledge and experience of space launch and mission operations today.
About U.S. Army SMDC/ARSTRAT
U.S. Army Space and Missile Defense Command/Army Forces Strategic Command (SMDC/ARSTRAT) conducts space and missile defense operations and provides planning, integration, control, and coordination of Army forces and capabilities in support of U.S. Strategic Command missions (strategic deterrence, integrated missile defense, and space operations); serves as the Army force modernization proponent for space, high altitude, and global missile defense; serves as the Army operational integrator for global missile defense; and conducts mission-related research and development in support of Army Title 10 responsibilities. For more information, please visit https://www.army.mil/info/organization/unitsandcommands/commandstructure/smdc/
About a.i. solutions
Founded in 1996, a.i. solutions is a small-business provider of innovative mission-critical products and services that enable uninterrupted and reliable access to space. a.i. solutions' services and products span space mission engineering, missile defense systems assurance, launch vehicle services, cyber and information assurance, and the FreeFlyer® astrodynamics software. For additional information, please visit www.ai-solutions.com and @ai_sol on Twitter.