>
>
>
>
Commercial Space Industry Can Deliver Agility and Innovation for Better Space Resilience
Commercial Space Industry Can Deliver Agility and Innovation for Better Space Resilience
March 14, 2017
On February 14, 2017, an Indian Space Research Organization rocket launched from the Satish Dhawan Space Centre carrying a record-breaking 104 satellites into orbit. These satellites have now joined more than 22,000 additional objects in space that are tracked by the Joint Space Operations Center (JSpOC), where they are cataloged and screened for possible collisions with other space objects. The JSpOC has provided this data at no-cost to U.S. satellite owner-operators as well as international commercial and government entities for nearly 20 years. Sharing this data has been essential in preventing satellite collisions in space by allowing owner-operators to perform further conjunction analysis for close approaches and execute risk mitigation maneuvers, if necessary.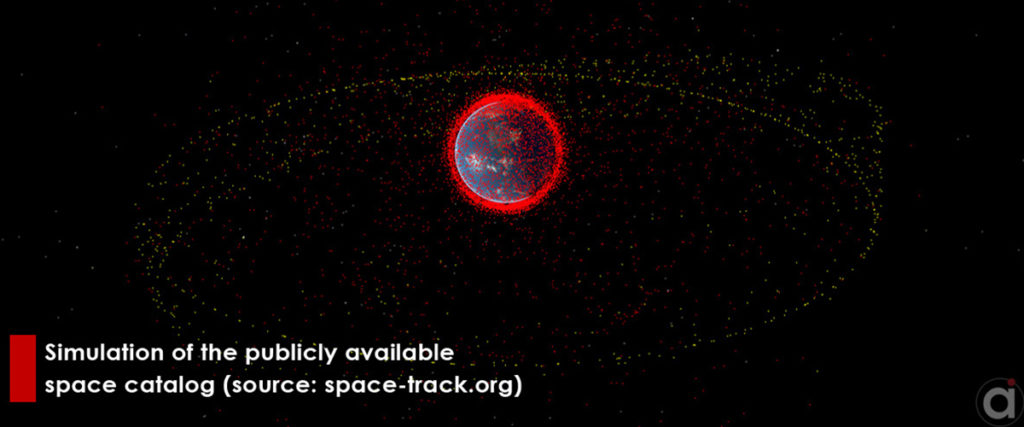 While the JSpOC's service is undeniably vital for keeping space accessible for years to come, its role has become decidedly non-military in nature. As such, multiple federal government entities and personnel are now advocating to move the JSpOC's role of space catalog tracking and screening services over to the Federal Aviation Administration (FAA). This organizational shift in responsibilities would allow the JSpOC to focus on its primary mission as a dedicated center for military and defense operations. It would also combine both air and space traffic management under a single government entity, thereby promoting long-term efficiencies and reduced operational costs.
While the JSpOC's service is undeniably vital for keeping space accessible for years to come, its role has become decidedly non-military in nature.
There are multiple options for the FAA to consider when transitioning JSpOC responsibilities, as well as adding new capabilities to an FAA Space Traffic Management (STM) system. The Institute for Defense Analyses (IDA) published a January 2017 report outlining different options for how this STM transition could be accomplished – including government-owned and operated systems, government-commercial hybrid systems, and fully commercial solutions.
In recent years, commercial space companies have demonstrated a clear ability to bring reliable new capabilities to market in record time at increasingly competitive costs – a trend that is likely to become an industry standard. Therefore, it is in the FAA's best interest to work with commercial companies to bring in proven products and services to augment existing capabilities that can be migrated from the JSpOC and JSpOC Mission System (JMS).
One approach the FAA can take is to require the new operational STM system to utilize a common ground segment infrastructure along with unique software applications specific to its mission. The FAA can migrate any existing JSpOC and JMS capabilities for STM and augment them with commercial software, services, and data that adhere to certain pre-defined standards for system architectures, interfaces, and data formats. This approach would provide the FAA with more control over the products and data used in an STM system, ensure ease of collaboration between commercial companies providing services and data to the FAA, increase resiliency and redundancy for operational systems, and avoid company proprietary solutions that can lead to vendor lock.
a.i. solutions has proven experience in providing such capabilities by designing, delivering, and operating modernized space mission ground systems. The company has supported JMS since 2012 and the NASA Goddard Space Flight Center Conjunction Assessment Risk Analysis (CARA) program since 2005 with subject matter expertise and the FreeFlyer® commercial off-the-shelf (COTS) astrodynamics software to solve the same or similar problems the FAA will encounter on a daily basis for STM.
"We embrace the use of common ground system architectures to deliver reliable, value added space capabilities using our FreeFlyer software and engineering services," said Paul Noonan, Vice President of Operations at a.i. solutions. "This approach has worked very well in our 20 years of providing successful space mission solutions to NASA and the US Air Force."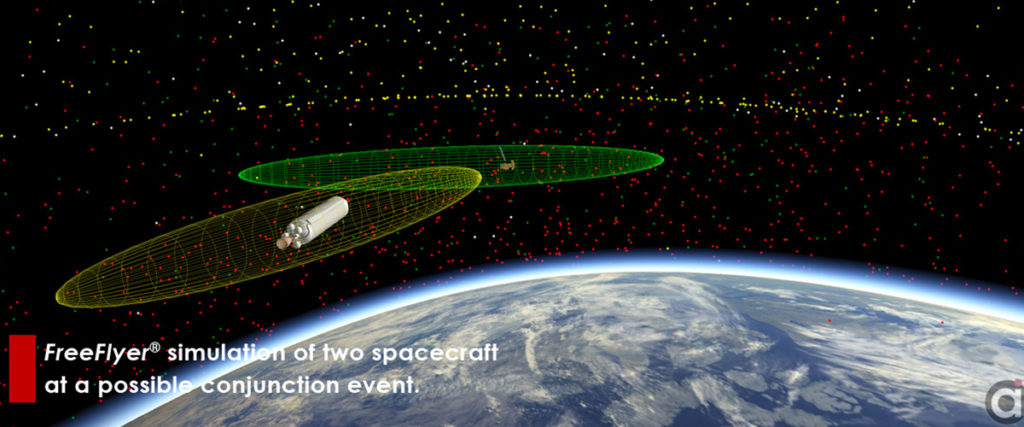 It is important to consider not only the current state of STM, but how it is expected to grow exponentially in the next few decades. The space catalog is expected to reach 200,000+ trackable objects once the US Space Fence next-generation radar system becomes operational in 2019. Additionally, at the recent SmallSat Symposium in San Francisco it was stated that more than 13,000 new communications satellites are planned for launch in the next decade alone – this is nine times the number of total active satellites in space today.
This predicted growth in both the number of operational satellites and the total number of trackable objects in space will have significant design impacts on an STM system. Recognizing that an FAA STM Operations Center will require an operating lifespan measured not in years, but in decades, this will necessitate an STM system architecture that scales well over time in terms of computational capability and cost (hardware, software and personnel).
a.i. solutions has developed technologies to solve such challenges. The company recently utilized Graphics Processing Unit (GPU) hardware to parallelize spacecraft propagation for millions of objects simultaneously and perform all-versus-all conjunction screening for the entire space catalog every second. This GPU technology was operationally deployed on NASA's Magnetospheric Multiscale Mission to perform intra-constellation conjunction assessment to meet the mission's stringent safety requirements. The GPU solution resulted in a 1000-fold performance increase over traditional CPU computing methods as well as substantial hardware and personnel cost savings for NASA.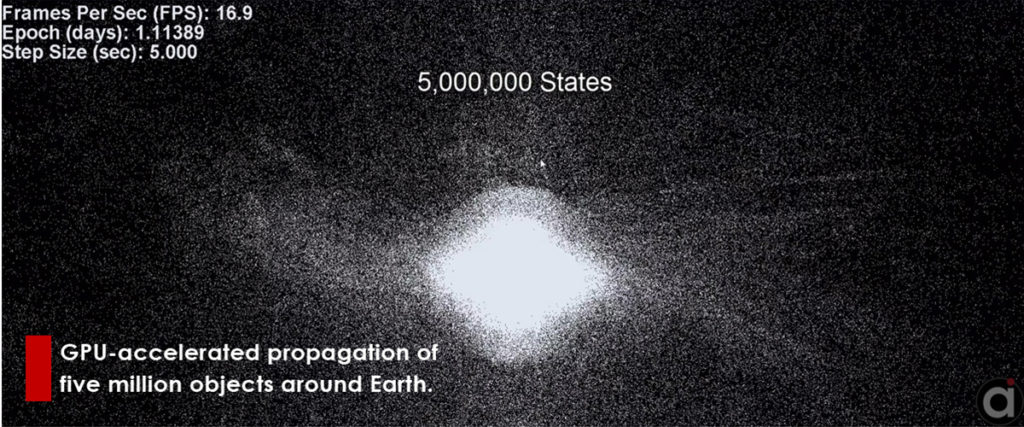 As the FAA assumes its new role to build our nation's next-generation STM system, it is vital to choose the option that promises the highest levels of technical capability that can be scaled and incrementally enhanced over time, while providing the best value to the American taxpayer. Proven commercial technologies are the best means of achieving this goal. a.i. solutions stands ready to support the FAA in this important step forward.
For more information on a.i. solutions' FreeFlyer space mission planning software as well as their other products and services, visit www.ai-solutions.com or stop by booth 528 during the 33rd Space Symposium, April 3-6, 2017 in Colorado Springs, CO.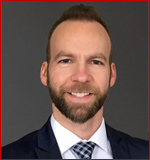 Written by Matthew Shouppe
Manager, FreeFlyer® Sales & Business Development
a.i. solutions, Inc.